It's never too late to get the smile of your dreams!
At Riverdale Family Orthodontics, we are proud to treat patients of all ages. The science behind moving teeth is the same no matter your age, and today nearly one in four orthodontic patients is an adult.
Your smile says a lot about you. It's often the first thing people notice when they meet us. So invest in yourself and put your best smile forward.
Orthodontic treatment creates a more beautiful smile that can help us greet the world with confidence. If you've hidden your smile because it makes you self-conscious, now is the time to discover the power of orthodontic treatment.
But, orthodontics is about much more than just beauty. It's about creating a healthier mouth and more stable bite, too. Teeth that are crooked or crowded can be more difficult to clean properly. This can result in cavities, decay, and gum disease. And an uneven bite can cause chipped, fractured, and broken teeth.
Orthodontic treatment can correct this and restore your smile to optimum health, function, and beauty! In short, the benefits of orthodontic treatments for adults are:
Address dental problems like excessive wear, tooth decay, gum disease, and difficulty chewing.
Improve overall oral health and decrease potential risks in the future.
Enhance self-confidence and aesthetics.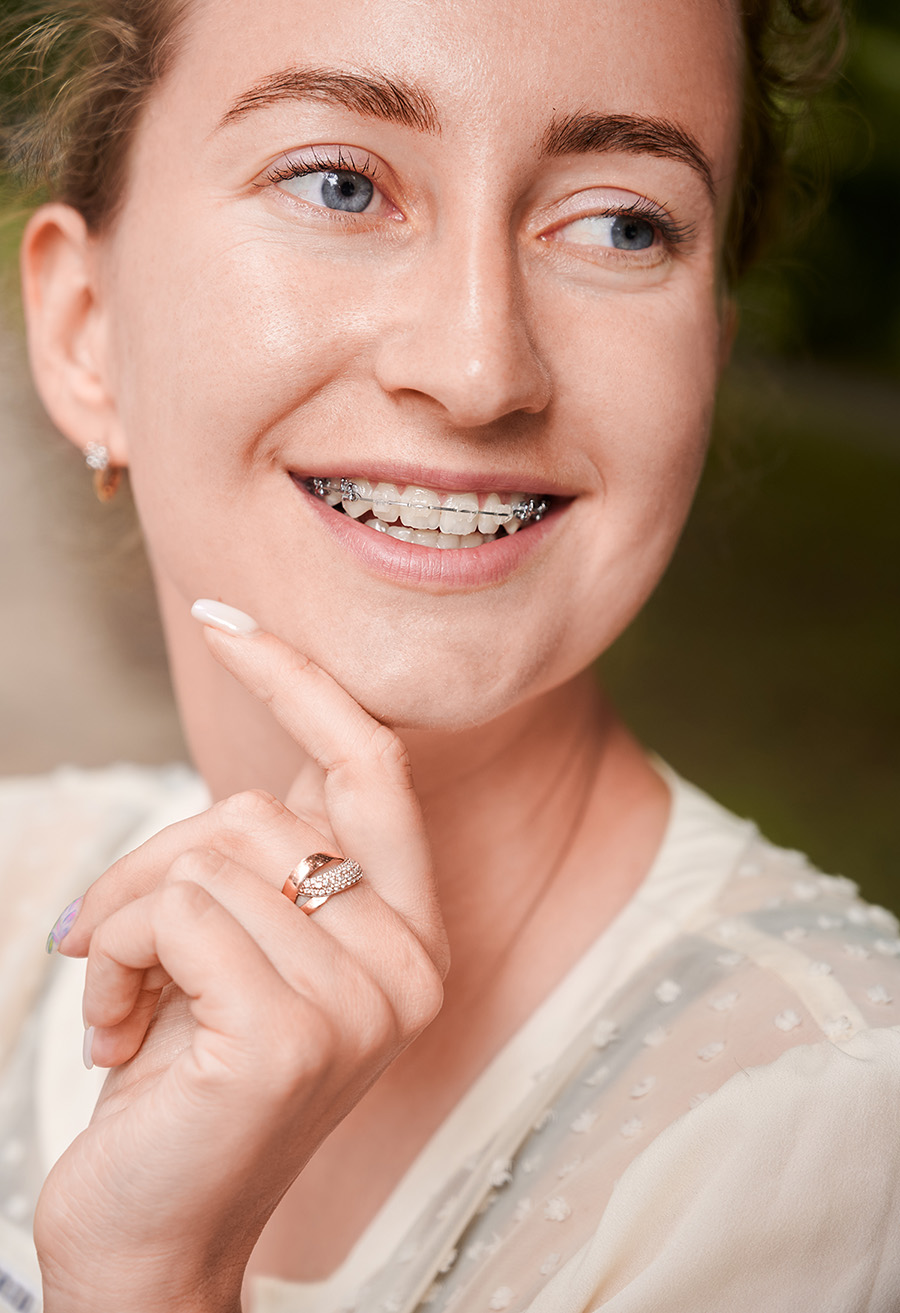 Braces Treatment as an Adult
There are some differences between adult treatment and treatment for adolescents, however. Younger patients have the benefit of a jaw that is still growing and can be guided. That doesn't make treatment impossible for you, but it could be a bit more involved.
Adults also can face other issues that children probably don't. Nearly half of adults over the age of 30 have some form of gum disease. Advanced gum disease can provide unstable orthodontic results. If you are a patient with gum disease, treatment to correct it should be performed before orthodontics.
Likewise, adults may be missing teeth or require restorations to achieve their most ideal smile. So to sum up, here is what you need to know about getting orthodontic treatment as an adult:
Treatment Differences: Younger patients have growing jaws, making adult orthodontic treatment potentially more involved.
Gum Disease in Adults: Nearly 50% of adults over 30 face gum disease, which should be treated before orthodontics.
Dental Concerns for Adults: Adults may have missing teeth or need restorations for an ideal smile.
Braces Options for Adult Patients
At Riverdale Family Orthodontics, we use a variety of treatments to ensure that every patient has their most ideal treatment available to them and that's true for adult patients too. And don't worry, there are discreet options available! We work together as a team to craft the best plan to achieve each patient's individual needs and goals.
Cost of Braces Treatment for Adults
Braces for adults usually cost between $3,000 to $10,000 in the U.S. The price can change based on the type of braces and how long the treatment lasts. Some options, like clear braces or Invisalign, might be more expensive because they're less noticeable.
Insurance Coverage for Adult Braces
In the U.S., some dental insurance plans cover braces. But, they might not always cover braces for adults. If you're thinking about getting braces, it's a good idea to check your insurance first. If it doesn't cover the cost, many places offer payment plans to help spread out the cost.
Not sure about your plan? We can check for you. At Riverdale Family Orthodontics, we want to make things easy. If your insurance doesn't help, we have payment plans to make braces more affordable.
A new smile and a new you is just a phone call away!
Not matter your age or orthodontic issue you're facing, you can be a candidate for treatment. All it takes is a phone call to schedule your complimentary consultation. At this appointment, our doctor will discuss your issues, your smile goals, and the treatment options available to you. When you're ready, you can be on the way to your new smile. Call us today at 718-884-7700.