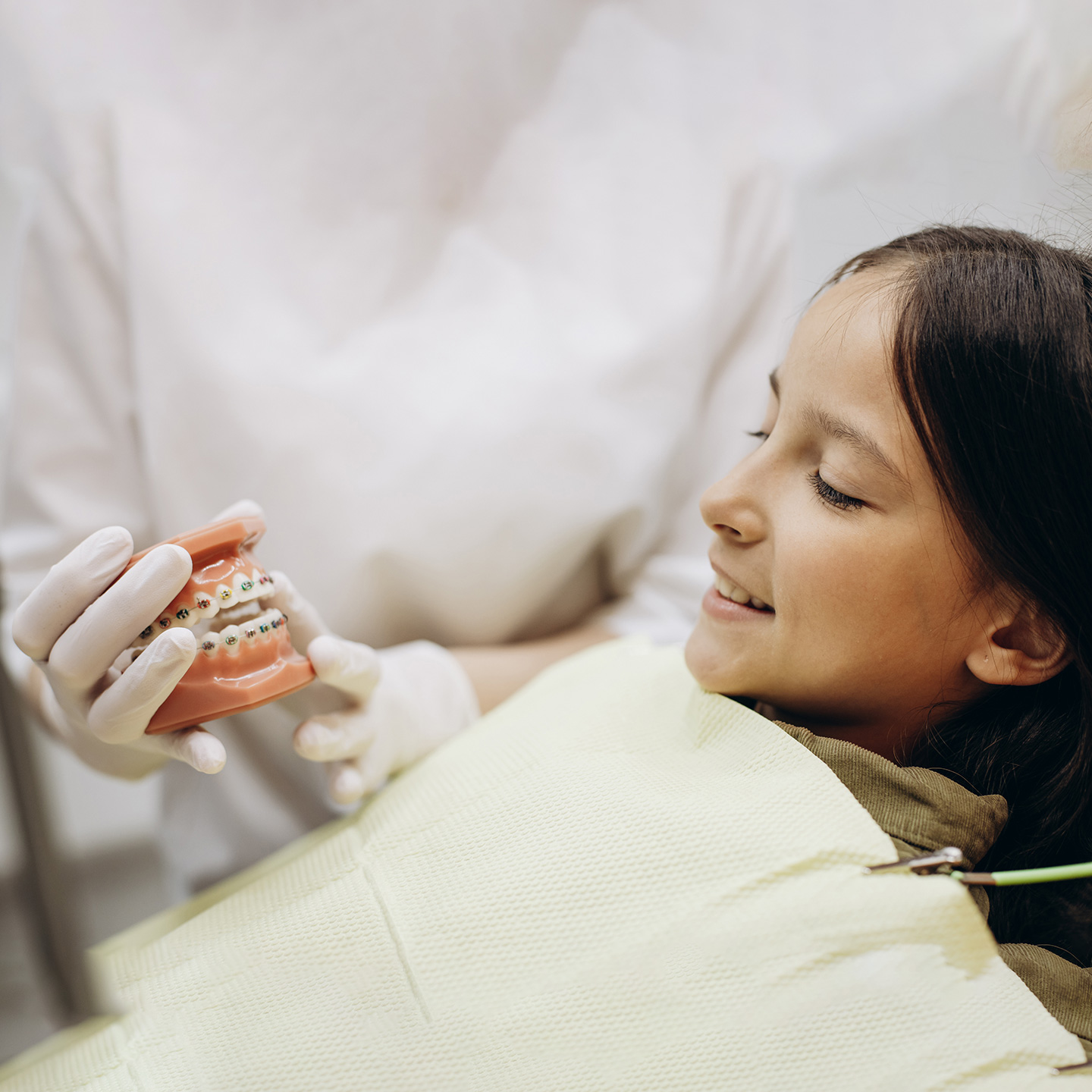 What do I need to know about orthodontics for kids?
The recommended age to visit an orthodontist for the first time is seven years old. The American Association of Orthodontists recommends this age because children typically have some mix of baby teeth and permanent teeth at this time. We can begin to get an idea of how the adult smile is taking shape, and can check the growth and development of the teeth and jaws.
But don't worry if your child is past the age of seven and hasn't visited us yet. Dr. Woo can move healthy teeth at any age! Younger children do have the advantage of jaws that are still growing, which makes it easier to accomplish certain treatment. However, your child can receive treatment at any age.
What is early interceptive treatment?
Some patients may benefit from early interceptive treatment. This treatment is divided into two phases and is targeted to ensure efficiency and effectiveness.
The first phase of treatment involves aiding the growth and eruption paths of permanent teeth and providing additional space as needed.  This can provide a better environment in which permanent teeth can erupt.  Certain bites are also corrected at an early age due to potential traumatic interferences of the teeth and or growth deviations affected by the bite.
The second phase of treatment is the straightening and overall bite correction phase. Dr. Woo will use braces or aligners to guide the teeth to their ideal locations and help improve the functioning bite.

Not all kids will need early intervention, but it is a good idea to get a baseline when your child is younger to help plan for the future.
What types of treatments are available?
At Riverdale Family Orthodontics, we strive to provide the best in treatment options. That means ensuring the ideal treatment is available for each patient. We are proud to offer a variety of treatment modalities for your child: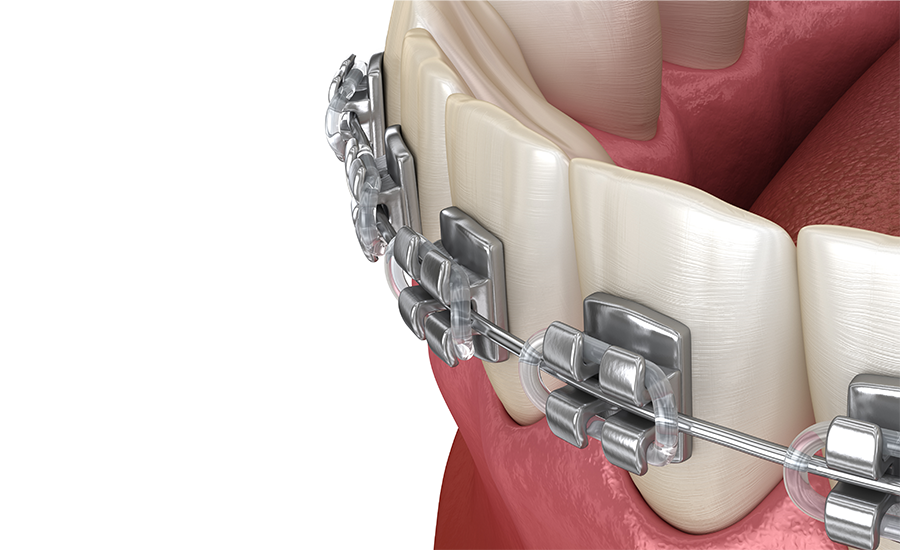 Metal braces
Metal braces are the most commonly used treatment. Dr. Woo uses braces made of high-grade stainless steel that are designed to be lower profile and more comfortable causing less irritation to the lip and cheeks.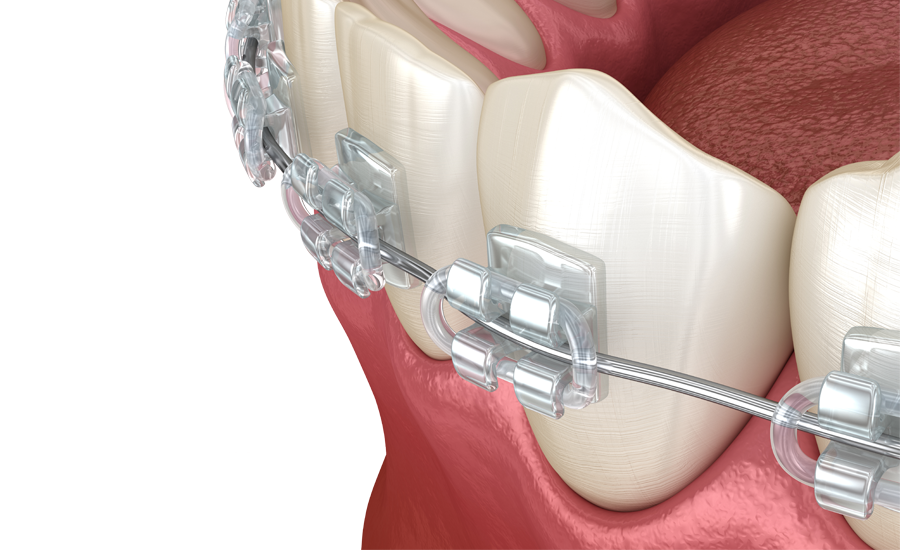 Ceramic braces
Ceramic braces offer the efficiency of metal braces, but in a more aesthetically pleasing way. Made of clear or tooth colored material, the brackets will blend in with the natural smile.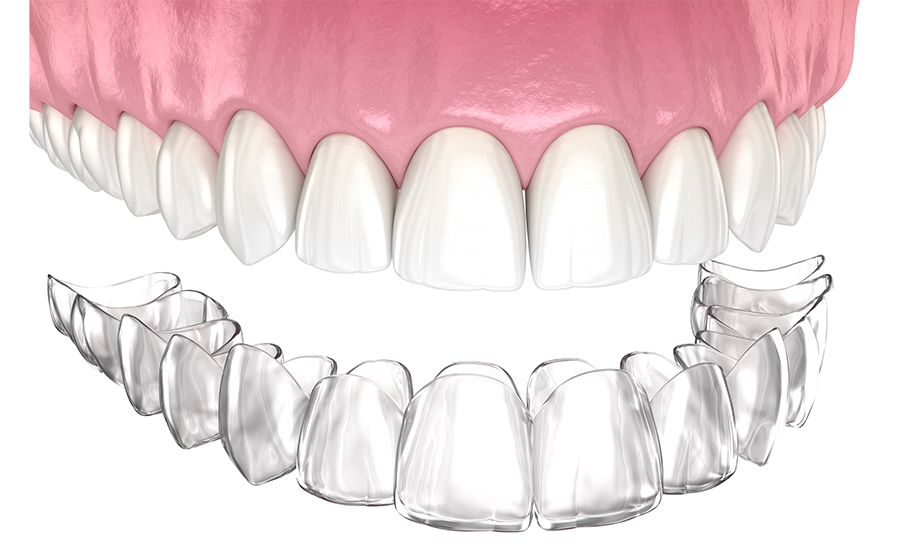 Invisalign
Invisalign offers a way for your child to get a perfect smile using a clear, comfortable, and removable system. The clear aligners sit comfortably over the teeth to gently guide them to their new locations.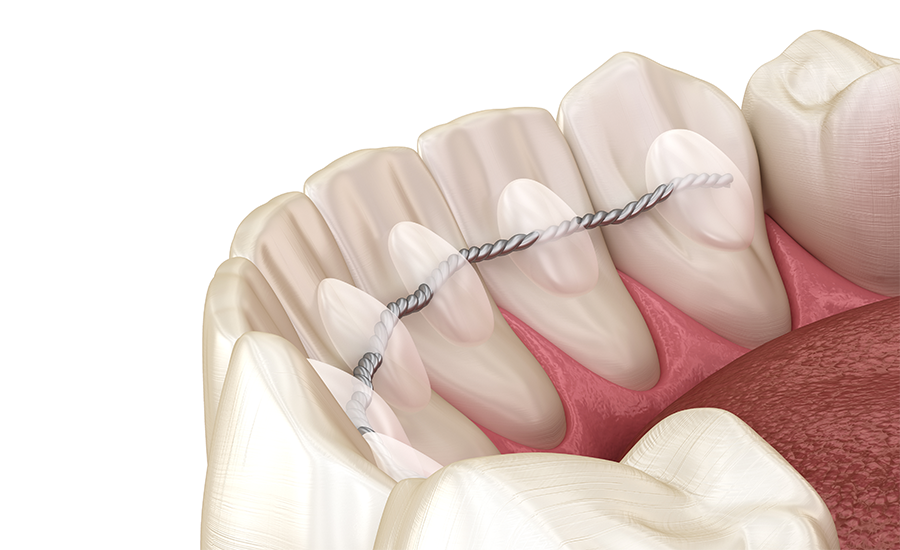 Lingual braces
Lingual braces are metal braces that are completely invisible. That's because they sit along the lingual, or tongue, side of the teeth, making it a 100% invisible way to straighten your child's teeth.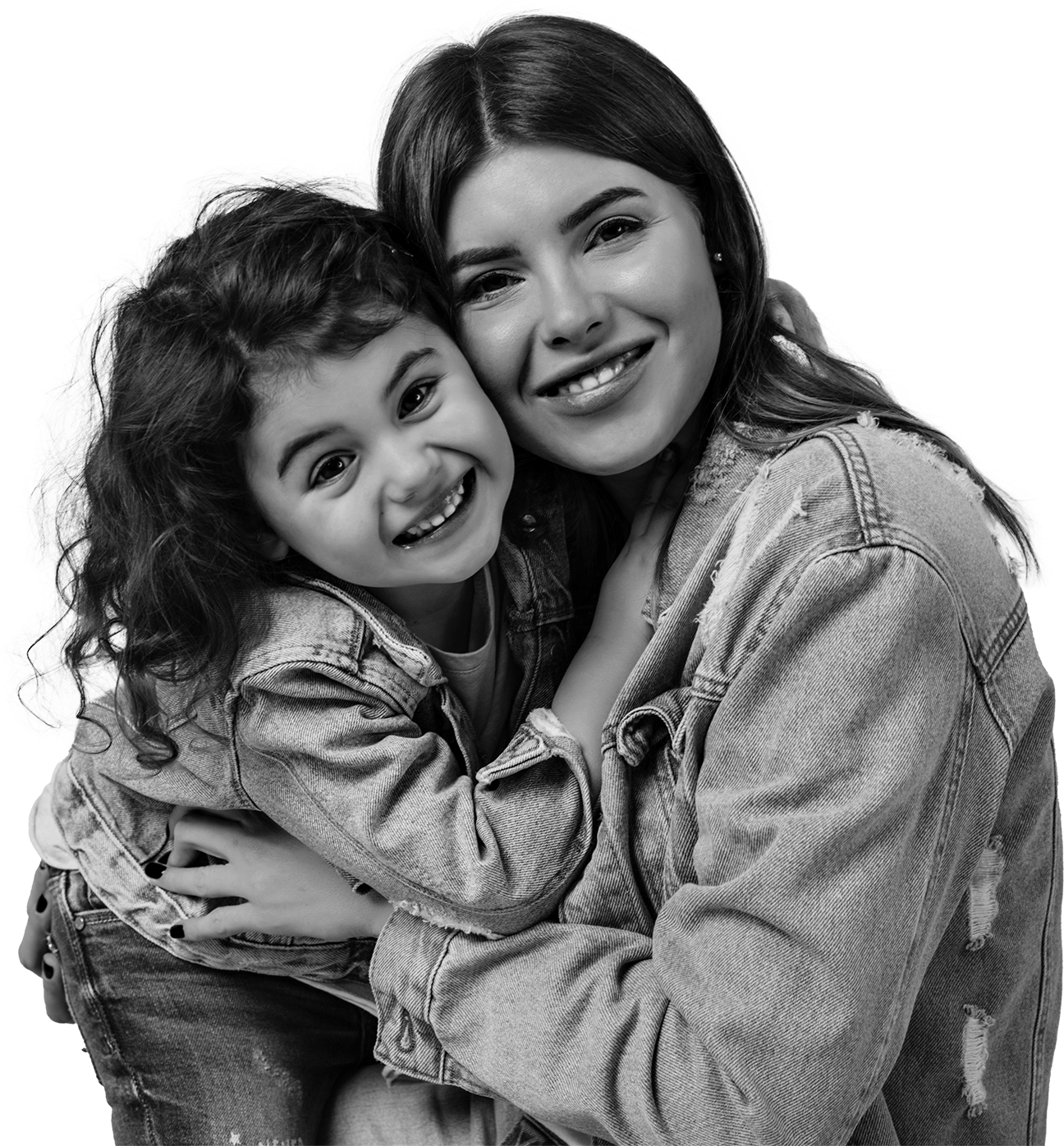 How long will my child be in treatment?
Treatment times vary from patient to patient because each smile is different. The average treatment time is between 12-36 months.
How expensive are braces?
Orthodontic treatment should be considered an investment in the future of your child's oral health on top of esthetic straightening. Straighter teeth aren't just more attractive, they are healthier too due to a better functioning bite and easier to keep clean from cavities. They also help strengthen self-confidence in patients at any age! Dr. Woo works hard to offer exceptional orthodontic care that is also affordable. Her team will work with you to create a payment plan that can fit comfortably into your budget. Riverdale Family Orthodontics also accepts most major PPO dental insurances and will help all patients maximize their benefits.
Parents want the best for their kids, and that extends to wanting beautiful, healthy smiles. At Riverdale Family Orthodontics, we proudly treat patients of all ages and work with parents to ensure their children have confident, beautiful smiles, and functioning bites.
Riverdale Family Orthodontics is proud to work with families to create healthy and beautiful smiles! Call today for a complimentary consultation, 718-884-7700!